I am a Pharmacist and would like to help out my peers with MoH UAE Scientific Exams. These exams are scheduled to be taken with a gap of couple of months each year. I will try to summarize most of the material and content in a guideline manner expanding to the respective areas of interests with helping links and citations.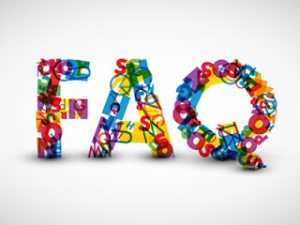 Why Scientific Exam is Necessary for Pharmacists ?
Field of Pharmacy belongs to practical areas mainly. Being on the retail or Hospital pharmacy side, it includes a vigilant check on medicines before dispensing it into the hands of a consumer / patient. Medicines are prescribed from registered prescriber only all over the world except OTC medications which do not require any prescription but could be harmful for health in a way or other. This all includes a science behind its logic of prescribing, usage and getting treated.
To make these steps smooth Pharmacists plays an important role in healthcare industry. All over the world Ministry of Health departments make sure only competent, licensed degree holding professional Pharmacists are employed.
For this purpose they have devised some evaluating exams for us where they can judge the competencies based on the practices being carried out in their country. A Scientific text exams holds its value in healthcare to filter out the talent on merit.
What is the Test Format? and How to Apply?
To sit in a Scientific Exam one must clear Arabic Language Test first. A typical regular Scientific test in MoH Exam UAE is based on 100 questions. All questions are of MCQ in nature with 4 or 5 options. Minimum test score is not disclosed yet officially but candidates with 75% right answer are reported and observed to get through with this.
All Applying procedure for each of the test tests is available at this page only.
Syllabus for the Pharmacists Scientific Exam
Complete details can be found here.
Exam Schedule for Pharmacists, Assistant Pharmacists: Complete schedule for Year 2014
Online Study / Preparation Guides
There are no any proper guides available to Pharmacists for preparation of scientific exams specially for UAE licensing exams. While you will find some scattered info, study guides all over the web with loads of irrelevant data.
We are keen here and working hard to be in a stage of presenting a full proof study guide for Pharmacists around the world for not only clearing the Scientific Exam but an extended help for other issues as well.
More Questions?
You can always us in our Comment Section below this post. We answer everything on time because we love to help you guide.