News is just out that there were many new applicant pharmacists who were not able to appear in last MoH Arabic Exam. The reason behind this major short fall was sudden announcement of Primary Verification of all the documents. This has been done through another the third party, which is Data Flow Group.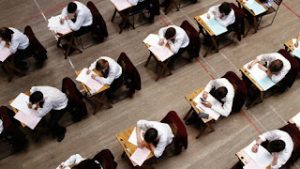 The only verification third party available to all evaluation exams for DHA, MOH, HAAD (UAE) is through Data Flow Verification.
Adding a third party verification means a lot to evaluation system where thousands of candidates appear in different exams from various different fields. Not only a major work is removed on the shoulders of Ministry officials whereas candidates hold a chance to defend their documents quite legally. As in if there documents are verified properly from the Data Flow they can easily assure their appearance in any of the exams. Moreover candidates can also add in their C.V's about the authentication of documents by an international firm
Pharmacist are advised to check their Data Flow (PSV) Application status online. We have posted a step by step guide to help Pharmacists all around the world.
It should be well mentioned that MOH UAE Exam was converted to online evaluation from January 2013. Where all candidates interested in appearing MOH Evaluation Exam must upload their documents and other essential articles or documents. Along with a fees for taking the exam. Since now this fees for Pharmacists is 100 AED while some extra amount in favor of E Card of Dubai is also charged.
Frequently Asked Questions
What is the MOH dataflow process?
Dataflow verification is a check to make sure that a healthcare professional's qualifications and work history are real. In the United Arab Emirates, places like the Dubai Health Authority (DHA) and the Ministry of Health (MOH) often need this check before they let healthcare professionals get licensed and registered.
How to apply data flow in UAE?
Set up your account. Visit https://www.dfgateway.com/ and enter your email ID to begin
Application dashboard.
Select your Licensing Authority.
Select your package.
Personal details.
Submit your documents.
Payment
How many attempts are there in UAE MOH exam?
Medical professionals can take the exams three times max. You can only try again after a year from your last attempt. If you don't pass the eligibility test four times, you won't be allowed to continue.
How many days does dataflow take?
Typically, it takes about 15 to 25 business days to finish the verification process once you've paid and submitted all the required documents.
References