Convert DHA Eligibility Letter to HAAD or MOH
So you have got your DHA eligibility letter after passing the exam! Congratulations and welcome to Dubai. Being a DHA passed candidate now you have to get a job first to secure your future and support your other requirements i.e. just like conversion of your license to HAAD or MOH
Recently we were updating our friends about the new process of unification of licenses in UAE and how to make full use of it. Some of the new DHA passed candidates are asking how to convert the DHA Eligibility letter to HAAD or MOH. So we have decided to provide some information regarding this question in a concise and proper manner. On the internet, there are many rumours, and non-confirmed news revolving around to only confuse you and provoke you to a wrong step.
New candidates can check out how to get a DHA license for their medical speciality by reading this helpful article.
We recommend everyone especially DHA-passed candidates to clear all the confusion by simply calling the DHA number which is 800-DHA. We are not in any way linked with MOH, HAAD or DHA.
Process to Convert DHA Eligibility Letter to HAAD or MOH
The process is the same as we have explained in detail in this article. But for now, we assume that you have recently passed your DHA and got your Eligibility letter in your email.
What is a DHA Eligibility Letter?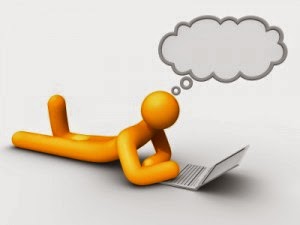 It is a confirmation that you have passed your DHA Licensing exam and you can be appointed to a job within Dubai. Make sure you understand this statement as many people ask how can you work with DHA in Abu Dhabhi and other states of the UAE. So this letter is the confirmation and authorization that you can work in Dubai only.
To find a job you can search online portals, newspapers, and mobile apps specially advertised jobs for DHA-passed candidates. Or you can also create an advert for yourself to get a job explaining your skills but this way is not highly recommended. Although you can try some special keywords to find jobs more easily, you can try these DHA Dubai jobs, DHA passed pharmacist jobs, DHA nursing jobs etc
How to Download the DHA Eligibility Letter (Mobile Phone or Desktop)
Open your web browser and go to the Sheryan website.
Log in to your Sheryan account using your login ID and password.
Locate and click on your profile photo in the top right corner to access the menu.
In the menu, select "Notification Centre."
Once the Notification Centre page loads, find and click on "Status Update."
Scroll down to the "Application Form" section and click on "View Application."
On the new page, go to the bottom and click on "View Eligibility Letter."
The eligibility letter will start downloading.
If you're using a mobile phone (Android or iPhone), a prompt may appear asking for permission to download. Tap "Download" to save the file to your device.
What next towards HAAD or MOH license conversion?
Now you have to activate your current license with the eligibility letter. For this, you have to upload the following documents and pay a fee of 1010 AED online with a credit card.
Labor Card or Job Offer Letter
Malpractice Insurance Letter
Fees 1010 and
These documents are given by your company when you are selected for a job. Some companies in UAE have a different way to do it to make it easy for new employees. They ask for your login ID and password and they do the rest of the stuff for you
When you get your DHA License which is posted by Zajeel mail at an address provided by you. Now you are ready to get your license converted to HAAD / MOH.
Difference between DHA Eligibility Letter and Dha License
Health professionals who pass the DHA Exam are awarded with an eligibility letter from MOH/DHA/HAAD. On the basis of this professionals are eligible to work as health professionals.
A DHA eligibility letter is required (must) by the employer to apply for a DHA License under their health facility. Once successful you can download, view and track your license details online in the Sheryan portal.
DHA to MOH Conversion Fees in Dirhams
DHA to MOH conversion fee set by the MOH UAE and DHA to HAAD (Doh) is listed on their official website.
Final Thoughts
I hope this will help all our friends who are searching for this question or need help. You can ask us about anything regarding it on our Facebook Page or simply comment below so that we can help you as fast as we can. Cheers!