Frankly speaking there is no definitive syllabus for Scientific Exam. But we need to design a course for ourselves to get through this exam. We have tried to design a solid syllabus to cover up most of the aspects of essentials of Pharmacy and its relevant studies. Do notice the break up of the syllabus as follows.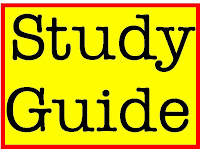 Study Guides / Preparation Guides
This is what we will updating one by one. How to get hold of all the essential information for your exam. We will upload previous papers, MCQ's, paper techniques, book materials, abstracts etc
Online Study Materials
Yep! there are several online health courses available. But major of them are not only bogus but will rob you off from your money and time. We will try our best not to mention all these and save your time.
Calculations for Essential Practice
It includes some of the important calculations for Pharmacists: Dosing adjustments, Infusion Rates, Important equations etc
Basic Concepts about Pharmacology: Covering up all the basic information, pharmacology equations, basic rules, concepts etc
Disease States with Major Organ Systems
Instead of going deep into the details of individual listed disease states along with major organ system we will be covering up in upcoming months. Do make notice of this course outline we will be reviewing for the exam.
An addition all of these will be covered up in more detail. We will also try to support them with online available courses, notes, videos, pdf, power-point slides and any kind of study material we can use to help us out to this journey.
Immunology
Cardiovascular
Dermatological
Endocrine
Gastrointestinal
Hematological
Liver
Musculoskeletal
Oncology
Pulmonary
Renal
Rheumatological
Urological
Women's Health
Toxicology
Drugs of Abuse
We are looking forward for your co-operation and feedback. Do let us know in Comments Below if we are missing on anything or you need anything.